WOODMART COLLECTIONS
FEATURED CATEGORIES
WoodMart is a powerful eCommerce theme for WordPress.
WOODEN ACCESSORIES
FEATURED PRODUCTS
Visit our shop to see amazing creations from our designers.
ALL-IN-ONE ECOMMERCE SOLUTION
Nec  adipiscing luctus consequat penatibus parturient massa cubilia etiam a adipiscing enigm dignissim congue egestas sapien a. Scelerisque ac non ut ac bibendum himenaeos ullamcorper justo himenaeos vel a sapien quis.
FURNITURE GUIDES
OUR LATEST NEWS
Latest trends and inspiration in interior design.
Les 21 et 22 septembre dernier, le parc du Domaine accueilleait a 9ème édition du Marché des Producteurs.
Installés dans quarante chalets, les producteurs du Chef Philippe Mille y font découvrir leurs savoir-faire ainsi que les richesses de notre terroir et de notre patrimoine régional.
Il s'agit d'un évènement qui se déroule chaque année et pour lequel l'entrée est libre et gratuite et comporte de nombreuses animations notamment pour les enfants.
La Biscuiterie de Reims est fière de la confiance donnée par le chef doublement étoilé à ses produits et de nous permettre de les présenter à un public très large. Rencontres, sourires, bon moments, dégustations ont jalonné cette 9ème édition! A l'année prochaine pour la 10ème !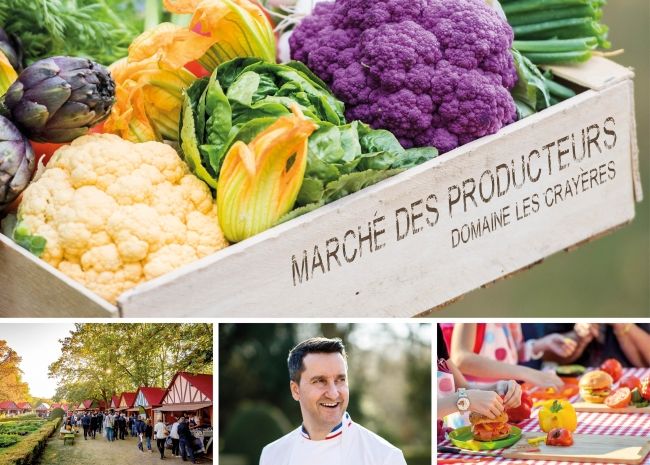 Retrouvez toutes les informations sur le Marché des producteurs et les évènements organisés par le Domaine des Crayères ici
La Biscuiterie de Reims était présente sur la Foire Exposition de Châlons-en-Champagne!
9 jours sur le principal évènement de rentrée du Grand Est pour la première fois afin de vous présenter nos productions !
COLOR-SCHEME
WOODMART DARK
High-quality demos and layouts.